Holiday Season cookie pops basket
The joyful Holiday season has begun and ever since I was a little child, this is by far my most favorite time of year. Coming from a Mediterranean island in the south of Italy, I rarely saw the snow growing up so the snow for me has always been something "magical" and special. I never got the chance to make a real snow man in a winter wonderland…so here is my version of a snow man. A joyful Christmas wonderland basket with a snow man cookie, Christmas tree cookies and snowflakes cookies. My dream as a a little girl…made of cookies!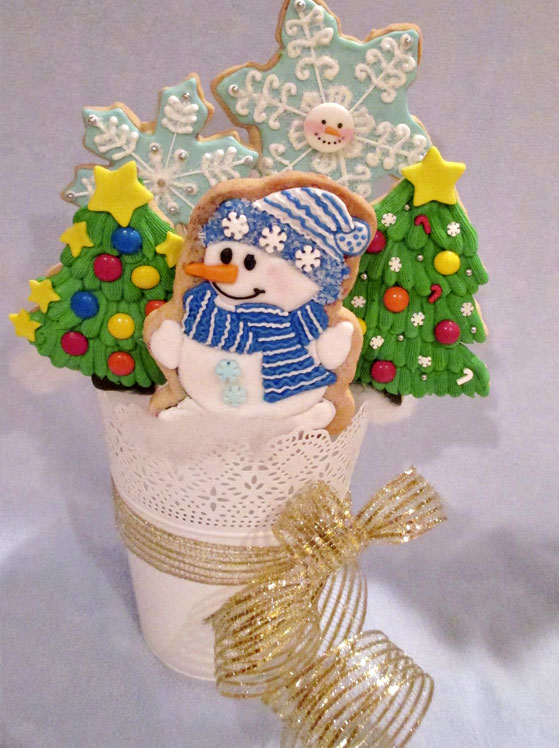 Got anything to say? Go ahead and leave a comment!